Poster Printing
We print posters for your advertising campaigns cost-effectively and with excellent quality.
Data Preparation
The preparation of the print data is decisive for the quality of the poster. As we produce in digital printing, we require at least 120 dpi in the final format.
Overview of Poster Formats
World format F4, paper size 89.5 x 128 cm

City format F200, paper size 116.5 x 170 cm

F200L/LR, paper size 119 x 170 cm, visible size 116 x 166 cm

Wide format F12, paper size 268.5 x 128 cm

F12L/LR paper size, 268,5 x 128 cm, visible size 264 x 123,5 cm
Available Paper
150 gm2 Whiteback Citylight paper, suitable for backlit posters
130 gm2 Blueback Paper, suitable for the wet posters
Delivery Dates
For logistical reasons, the poster companies depend on your advertising material arriving at their logistics centres up to 10 working days before the start of posting. This means that a sufficiently long lead time is essential for our production. If you wish, we can deliver your finished orders directly to the poster companies.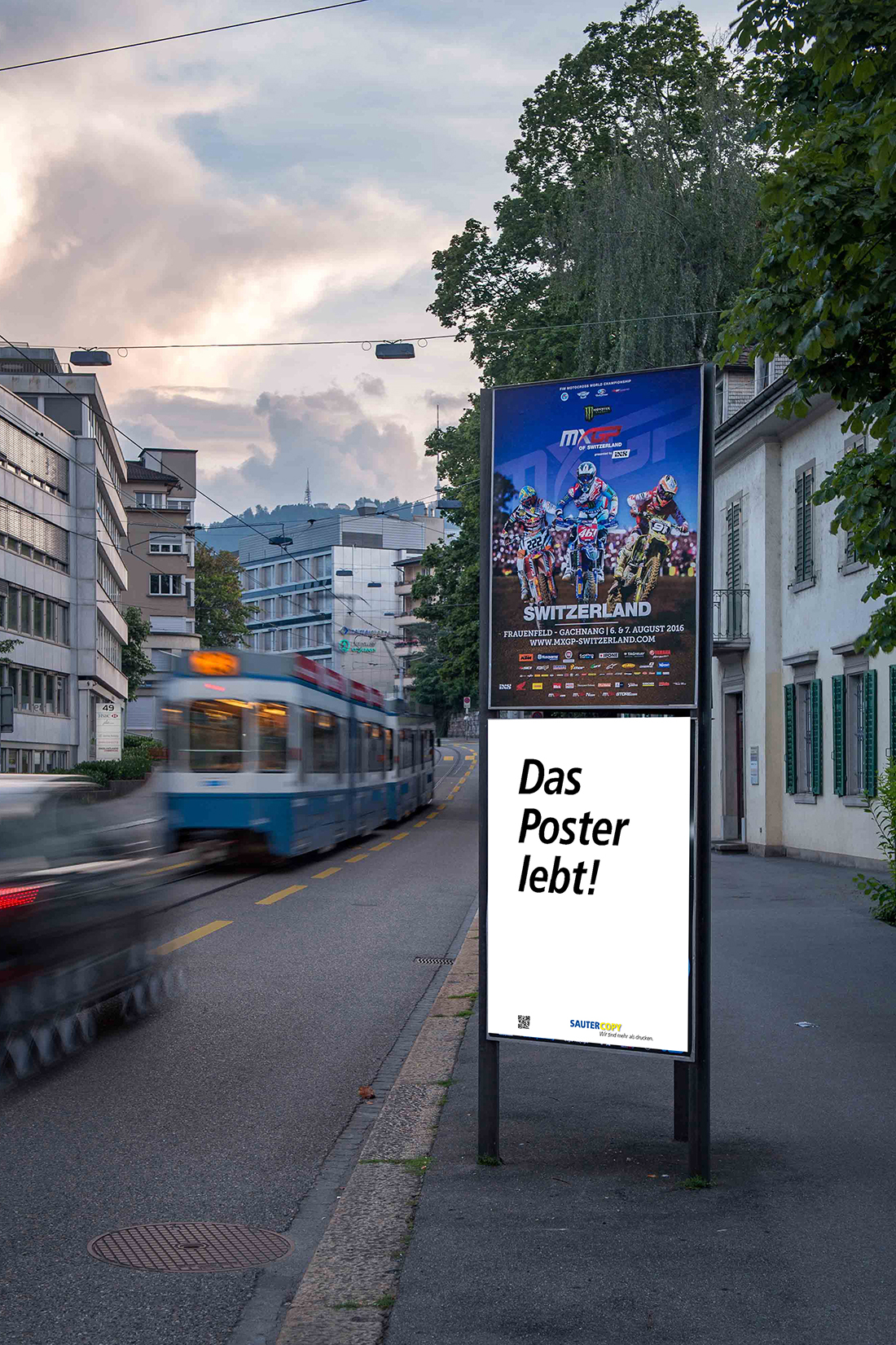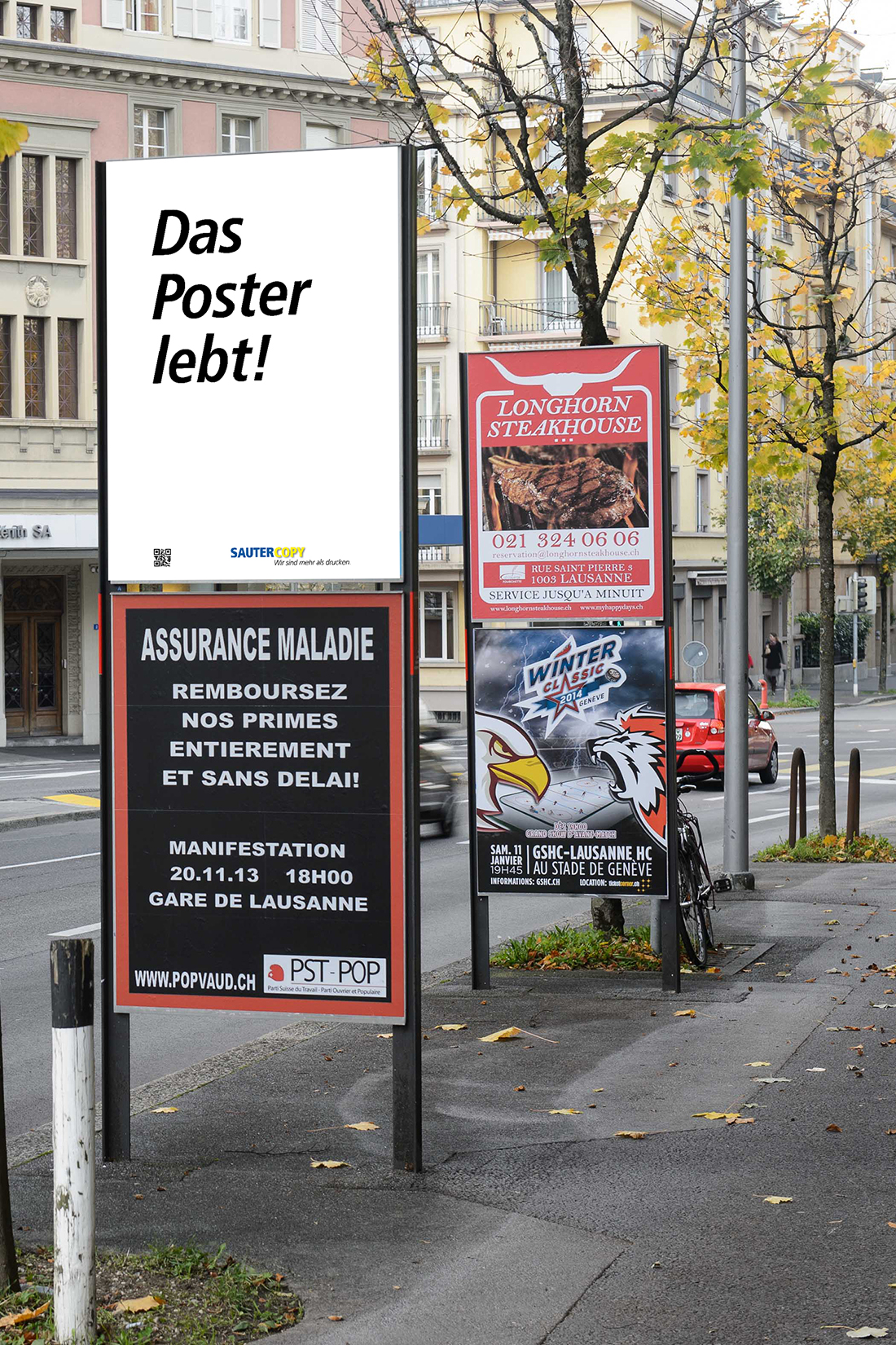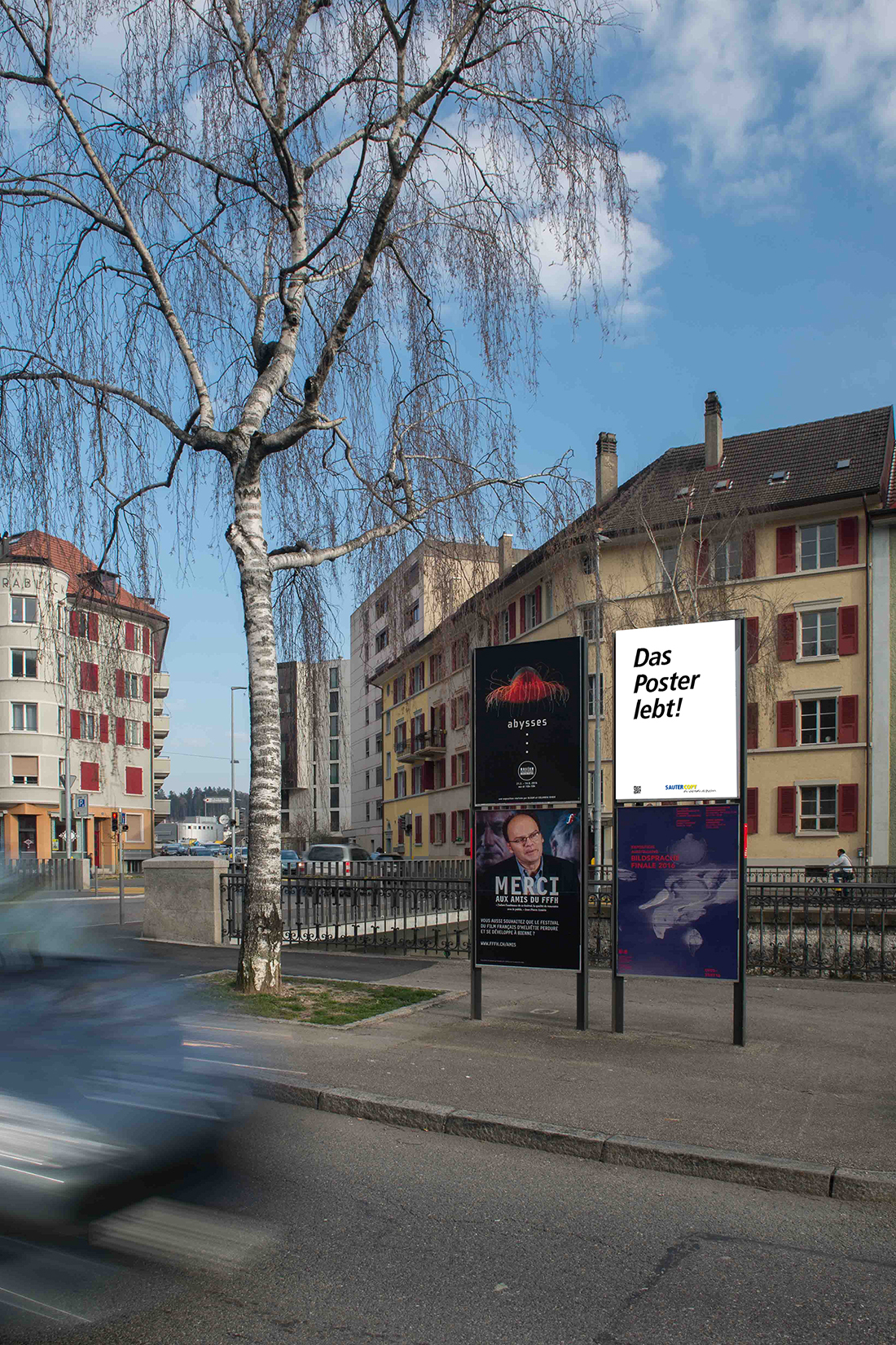 Presentations, architectural competitions and graphic posters at their finest.
With our 8-colour graphic plotters with water-based and light-fast ink, we print your ideas for wall design. For this we have a very high quality white coated paper in grammages 140gm2 and 180gm2.
With our high-quality scanners, we can reproduce your graphic artwork and photographs in the highest quality and also mount them if desired.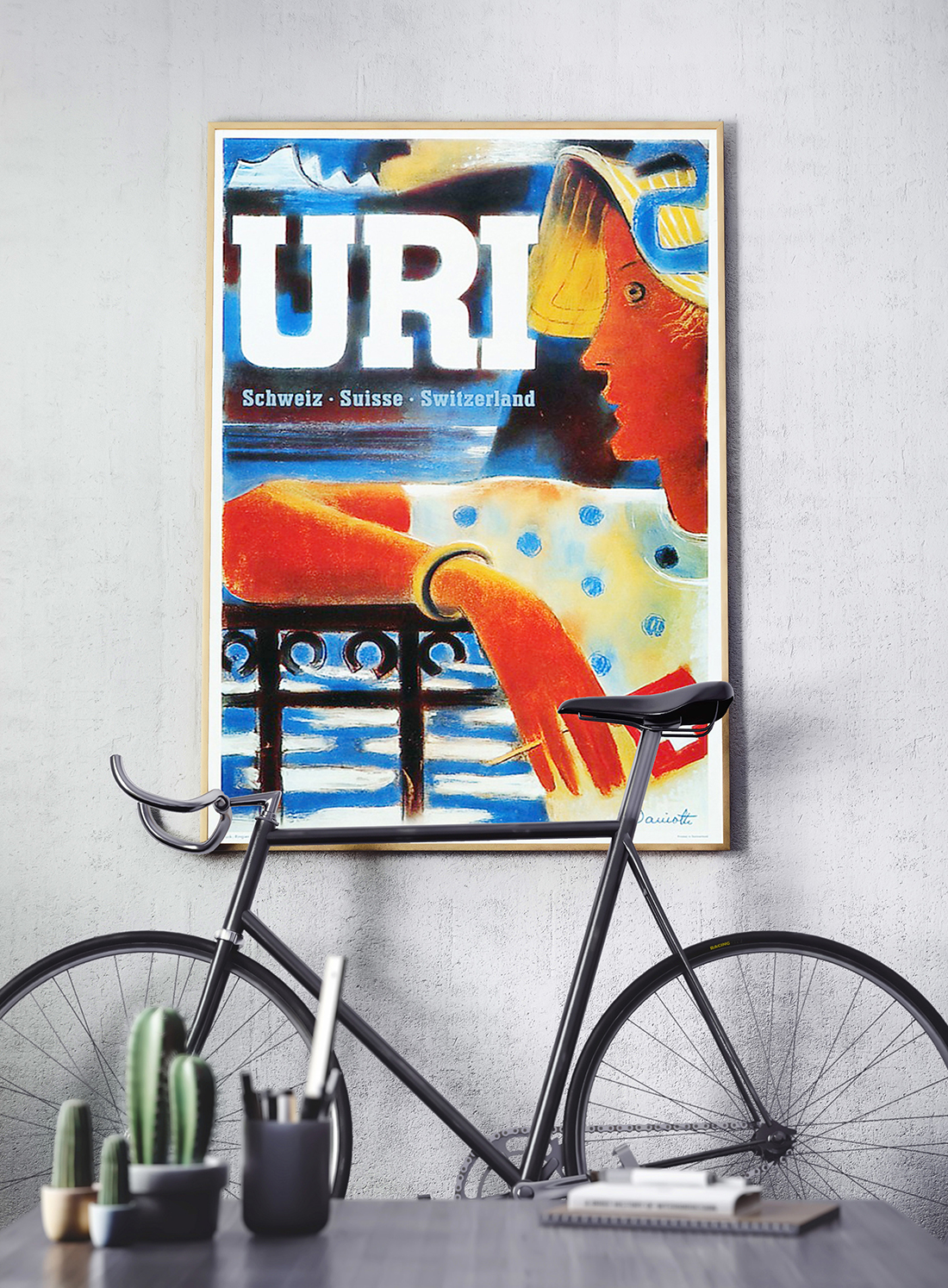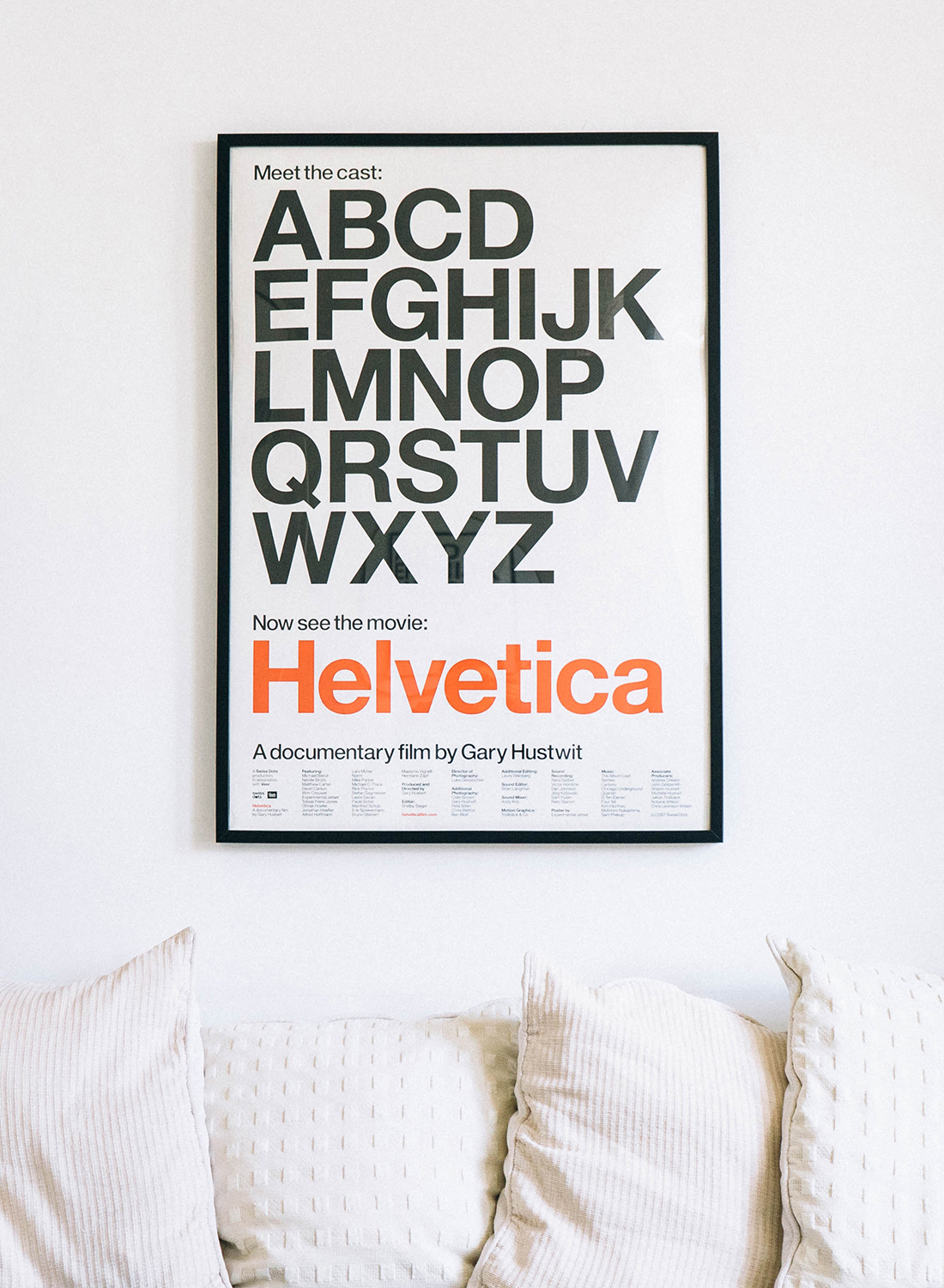 Advertising / POS / Lettering
We print displays or billboards, shop windows or mega posters on facades, fine art prints in museum quality or decorative design for office and home. We can also provide samples of the various materials on request.
Malergasse 3, 8001 Zurich
malergasse@sautercopy.ch, T +41 44 251 46 47
Banners

Flags

Backlits

Roll-ups

Adhesive foils

Kraft paper

Lettering and much more